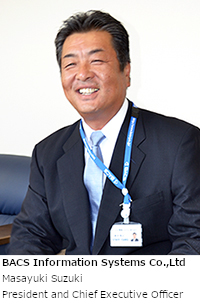 Since our establishment in 1997, we have provided a wide range of advanced services from application software to network security system development, operation, maintenance and management.
We will continue to accurately grasp customer needs, provide detailed consulting services by professional engineers, and build an optimal system.
In a business scene that is diversifying and speeding up in a wide range of fields, please take advantage of our high-quality services based on our advanced technology and abundant experience.